Or, rather, should we just skip the question?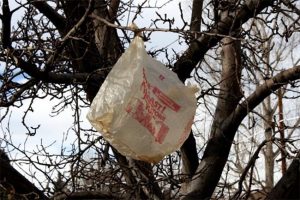 The eco-blog Treehugger this week has a grouping of posts on plastic bags that's intended to leave you wondering.
Perhaps you'd thought that, amidst the many complicated environmental issues, plastic bags was a no-brainer. Plastic bad, paper OK, cloth best. Not so quick, though.
There was a study a few years ago, a very dense Life Cycle Assessment, that concluded reusable cloth bags were not a better choice than plastic bags. Their conclusion, with lots of background calculations, was that, given the resources required to make and maintain cloth bags, you had to reuse an organic cotton cloth bag up to 20,000 times in order for it to be environmentally preferable. It left us do-good well-intentioned folks scratching our heads.
Now along comes a study (you can't access it easily, but the Treehugger post gives you the summary) that says another factor in favor of not banning plastic bags is, surprisingly, their reuse. The study said that, in many places where plastic bags were banned, sales of other types of plastic bags went up.
And I've heard this from many folks. "If plastic bags are banned," which they are now in New York State, "what will I put my garbage in?" (In NYC, our kitchens are often too small for regular size garbage pails that use those larger garbage bags.) Or "what will I use to pick up my dog's poop with?" The thinking goes that, when people don't have plastic bags from groceries, they'll have to buy kitchen garbage bags or dog poop bags.
The pat answers are to not make as much garbage (composting cuts down a third of household garbage in my experience) or to use (supposedly) biodegradable poop bags.
So perhaps considering plastic bags to be in the single-use plastics category is misplaced. We can, instead, put them in the double-use category. (I think I just invented that.) Never mind that, in my experience, those bags can barely last one use and, more often than not, have holes in them that tend to leak nasty stuff out when filled with garbage. And dog poop? Not goin' there.
(Check out, btw, "Plastic Bag," narrated tongue in cheek by Werner Herzog. Then again, I think it's tongue in cheek, it's sometimes a bit hard to tell with him.)
Then there's the question of whether the environmental issues have been fully taken into account. That plastic bag vs canvas bag equation, I'm pretty sure, didn't look at the related issues of ocean life – two of the parallel Treehugger posts (here and here) bring up that part – or even litter. Sometimes they focus almost entirely on carbon emissions. Quantifying for objectivity is fine, and often, useful. But what about issues that are hard to quantify, perhaps because they're subjective? What's the value of a dead turtle, suffocated in a plastic bag, or a whale whose stomach is filled with bags and toothbrushes and Bic lighters? Or the esthetic cost of bags snagged in tree branches.
And now we can add the health impacts of microplastics in humans as well as in other creatures.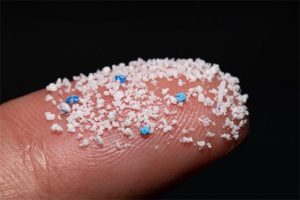 The carbon part of the picture is hardly irrelevant and, of course, has an additional story. As the fossil fuel industry realizes its future as a fuel is narrowing, its focus has shifted to promoting plastics as another way to boost petroleum sales. This movement was further fueled (sorry) by the pandemic which, initially at least, cut down fuel consumption by significant amounts as people commuted and traveled much less.
And lest you want to factor in recycling, in the case of plastic bags, that's a myth. Even when you can find recycling programs that accept them, they rarely get recycled. And recycling facilities hate them because they get caught in their machines.
So, are bans a good idea? They certainly have taken off. My database of bans and regulations has grown greatly since I began it a few years ago, though it's perhaps telling that the growth slowed considerably during the pandemic.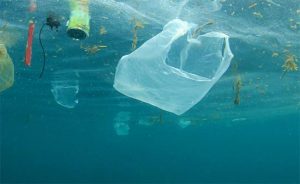 My environmental roots say 'hell yes,' get rid of those nasty things. But the part of me that studies Life Cycle Assessment says hang on a moment, maybe, counterintuitively, we've got this wrong. And then my ever-split thinking counters the counter thoughts by asking if those studies really have got it right.
It gets sooo complicated. My conclusion rests on a non-objective thought: we can't let this message get so complicated. People are confused enough about environmental issues and, along with that, overwhelmed by both the complexity and the gravity of things. We get bogged down in it, not sure what to do or even if what we can do matters. We need simple – perhaps simplistic – approaches and advice, even if perhaps plastic bags aren't as bad as many of us say; even if perhaps they're better than some of the alternatives. But the message and the public support erode when it gets unclear. Even if we're a bit wrong on this specific question – and I'm not convinced we are – we need to have make things simple and easy so we can get to the bigger picture.