And maybe I can again. This starts out non-EcoOptimistically, but it doesn't end that way.
I like seeing cities. I like seeing museums. I like seeing ancient ruins. I like seeing family members who live on the other side of the continent. Sometimes I need to go sit on a remote beach. (I admit, I'm not a hiking, canoeing, snorkeling kind of guy. I can see you wagging your finger: "you call yourself an environmentalist?")
But you gotta fly to do a lot of that.
Now, I love flying. Just not the kind of flying we have to endure these days to do any of those things I like. In fact, I used to be a pilot – not 787s; just the kind with one propeller on the nose and two seats behind me. I found it fun (if intense) and beautiful, and I still love to watch planes landing. I even co-write a book back then on learning how to fly.
The problem is the commercial version isn't fun anymore and, maybe more problematically, it's one of the nastiest unsustainable things anyone – especially an environmentalist who doesn't want to be a hypocrite – can do.
First, the not-fun part. You've been there. Crammed in a noisy metal cylinder, with a stranger six inches away and your knees practically in your lap. The food's no longer bad because there isn't any. Lines to get to the gate; lines at the gate; rushing to see if there's an overhead compartment left; more lines to get out. Fly the friendly skies? It's no wonder United Airlines had to retire that slogan.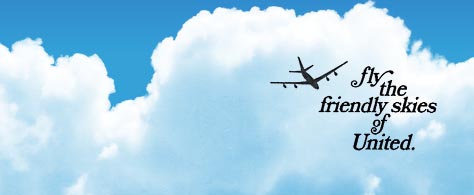 And, then there's the eco-pessimistic side. Some stats from the BBC:
"Around 2.4% of global CO2 emissions come from aviation. Together with other gases and the water vapour trails produced by aircraft, the industry is responsible for around 5% of global warming."
The vast majority (90%) of people don't ever fly*, but for those who fly frequently it can easily become the largest part of their carbon footprint. "One round-trip flight between New York and San Francisco generates two to three tons of carbon dioxide emissions per passenger, more than 10 percent of the annual carbon footprint of the typical American." I often ask my students to calculate their ecofootprint using an online calculator, and then to redo it with less flying. Since many of them come from overseas, flying to and from New York a few times a year is a major part of their footprint. But what can they do? Not fly back home during breaks? That knowledge can instill "carbon guilt" and leave them with despair, since they don't really have an alternative.
And what's an environmentalist to do? How can I justify flying to the Galapagos to 'see nature?' Or fly to a conference on sustainability?
There's even a term for the movement to have people fly less: "flight shame" or flygskam – the original Swedish term.
* Within that remaining 10%, there's an increasing subset that, as noted by Lloyd Alter in Treehugger, flies in private jets. The carbon footprint of those is many-fold the already high footprint of flying commercial.
And here's another, less talked about, factor. What about all those natural resources? Think about the aluminum, carbon fiber, copper, plastic and synthetic fabrics that all those huge containers are made of, and what happens to them when the plane is retired after 15 or 20 years. Most of those massive A380s, those double-decked 600-seat behemoths, have ended up in aircraft "boneyards," some after less than ten years of use, alongside thousands of their grounded brethren.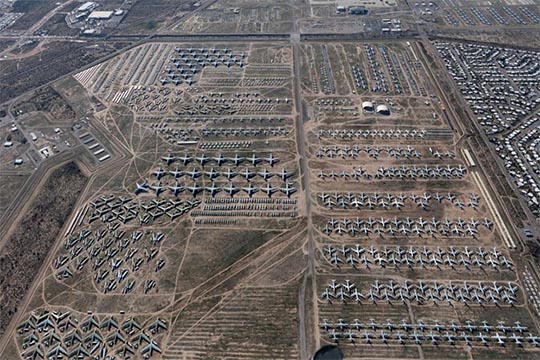 That's a lot of not only materials, but also embodied (sometimes called upfront) carbon: the energy it took to make those materials. It may be trivial compared to the fuel those planes gobbled up in their short lifetimes, but the combination of that embodied energy and the "stranded," essentially landfilled, materials is not insignificant.
Some of the parts in those planes can be salvaged, often for use in other planes. And there are designers who have been creative with what they've found in the boneyards, making cool furniture and even buildings.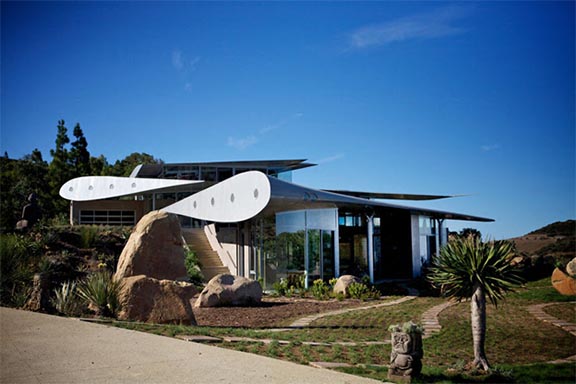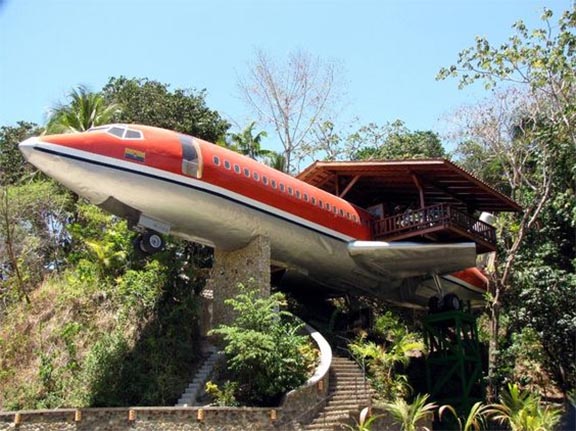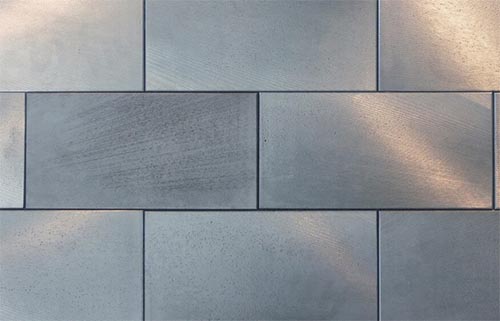 There is an ecooptimistic side or two. First, we don't have to fly as much, at least for business, courtesy of our digital world; we've all learned how to zoom. I do almost all my meetings that way, even when I could have subway'd there. (Luckily, I live somewhere that I don't need a car.) And one of the few positive things to arise from Covid is that I've discovered I can have guest speakers in my classes who are anywhere in the world.
It doesn't mean I can do everything without flying; I can just do a lot more without it.
And there are a couple of other causes for hope on the near horizon. (Yep, that's an intentional pun.)
Biofuels (Sustainable Aviation Fuels or SAFs) are getting extensive testing and are on the verge of becoming legally accepted for jet fuel. Several airlines are trialing them. But SAFs are not without controversy. Though they have several advantages – their net carbon emissions are less than fossil fuels and they emit fewer particulates and no sulfur dioxide – they are still mixed with kerosene jet fuel, and there are other associated emissions. 
And beyond biofuels might be this… (I love it, btw, when my interest in flying overlaps with my sustainability side – this is from a site I follow for completely non-eco reasons.)
"Long Haul Flights Could Be Powered By Fuel Made From Thin Air"
And a formerly pie-in-the-(almost literal)-sky EcoOptimist part is the near-reality of electric planes. They're only slightly behind the curve from electric vehicles. They'll still require energy in the form of electricity, but at least they won't be spewing greenhouse gasses into the upper atmosphere. And more and more of the electricity is going to be from renewables.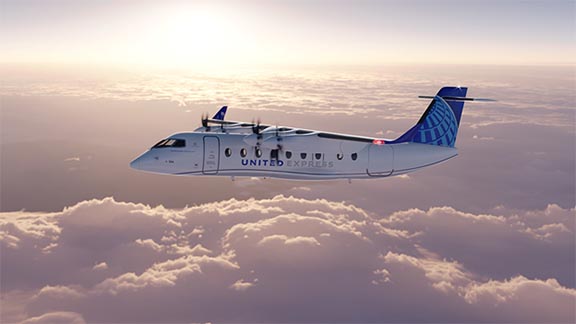 So, while I'm sure the tin cans will still be cheek by jowl with unmasked people coughing and kneeing me, I'll feel a little less hypocritical flying to the occasional conference to gather with other environmentalists or spending a holiday now and then with my nieces.
I wouldn't exactly call that full-fledge EcoOptimism, but perhaps it's closer to eco-neutral.