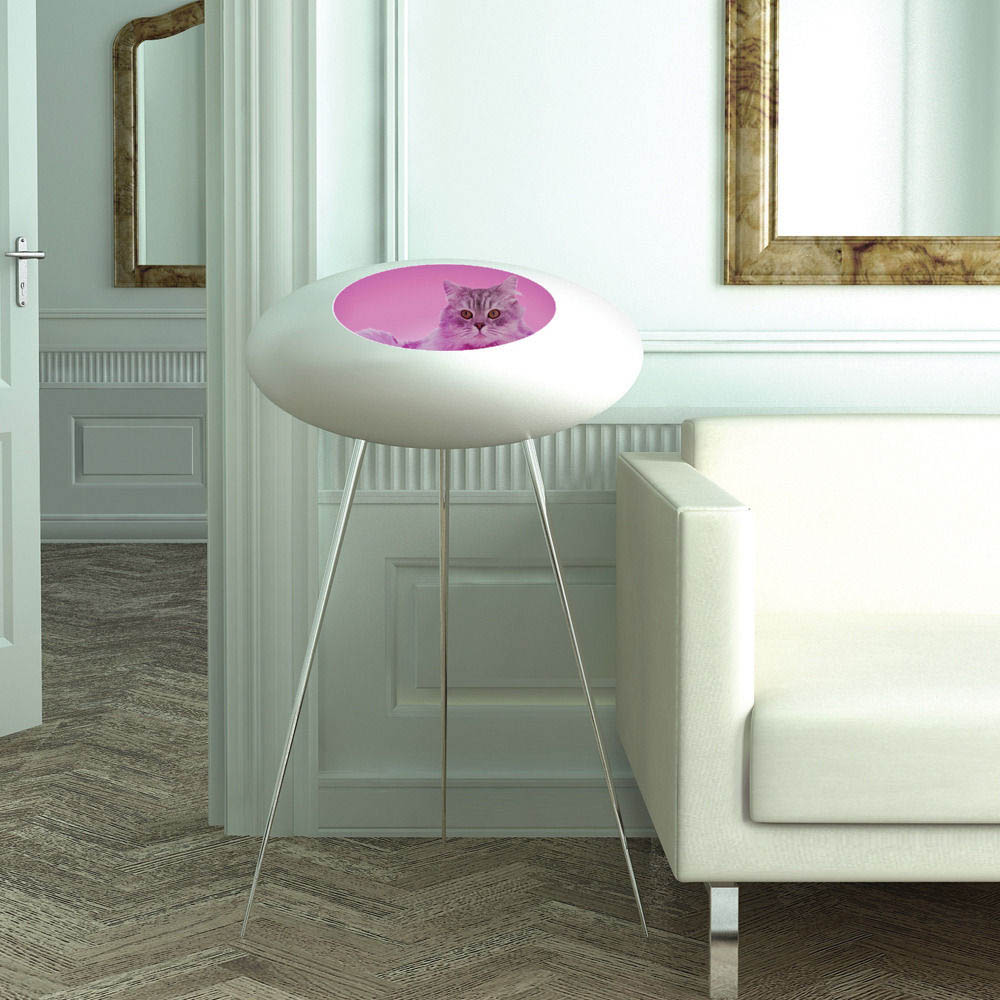 A recent flight home from New Orleans where we attended Greenbuild provided another excuse to plunder Skymall for Wrongest Product Nominations. The winner by unanimous acclamation (that is, my wife and me) was the "Serenity Cat Pod."
The primary photo on the page was for the people version: The "Serenity Pod Bed." Looking like something from a low-budget SciFi film, the description boasted "you'll float away … into a blissful state with calming color changing light, relaxing music and soothing vibration." (Sort of like our flight. Not.)
While this alone could qualify as a Wrongest Product, the dog and especially the cat versions take it to another level of wrong. We could, I suppose, be convinced that the cat would appreciate the circadian rhythm benefits of the color changing LEDs, but what really got us about the $1000 pet toy was the question of how the cat would get in and out of it. The trauma of being stuck inside is sure to necessitate years of pet therapy.
The Wrongest Product Awards will go to those products (and their designers) that embody the least amount of redeeming value while incurring the use of unnecessary, often gratuitous, materials or energy.
How is this relevant to EcoOptimism, you might ask? Easy – it shows how extraneous so many products are, often in a "what-were-they-thinking" sense.
Nominations are open. Send yours to ImNotBuyinIt (at) EcoOptimism.com.